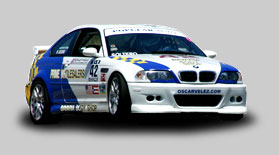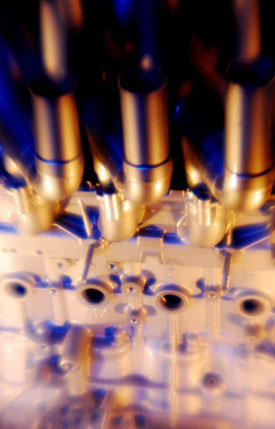 Race Engines

Our BMW Race Engines are built for reliability and power in the road racing venues. Our race engines are currently being raced in the CCCPR Speed Challenge Touring Car Series, BMW Club Racing and SCCA Club Racing!!! We can Build from nose to toe race engine for any class and custom tune the factory software or custom made a "MOTEC" system.

Car Set up

Car setup is the most commonly neglected component required to make your car go fast. You have spent the money on all the required parts, but something is still missing. The experienced SEM crew, including owner/ Oscar Velez to tune your car at the track and driver coaching. Generally, we prefer to conduct these test days on lapping days or test days associated with schools and races that we are already attending with our transporter to limit expense and increase effectiveness, but we can make other arrangements to support your event or race schedule if necessary.

We have a full selection of setup equipment, including scales and alignment tools. Oscar has worked with many varied types of BMW cars, suspension components, and data acquisition systems, and can make your car the best it can be - as well as lead you through the process so you can become more proficient with minor changes needed to set your car up for different tracks or varying conditions or use your data acquisition system to its fullest potential. Mechanical repairs and maintenance work is additional, please come with your car ready to race, we will make it ready to win. Full payment required in advance is non-refundable regardless of weather conditions. Call or email to discuss pricing and schedule an appointment.


Cages

Roll cages are a major investment in both your car's preparation and your personal safety - not the place to cut corners in a track car. Standard bolt-in bars are made to meet minimum rule requirements in most cases.

Chassis flex is an undesirable problem with sedan-based cars, making setup and tuning imprecise and more difficult. We have extensively modeled cages in various body styles to determine the best designs for each specific application. In addition, our cages are tied into major structural components of the car, such as rocker panels, boxed unibody sections, and shock towers for maximum strength and safety. These measures ensure minimal geometry distortion, allowing a faster car through more precise setup.

Our shop is packed with state of the art equipment so we can produce the highest quality cages on the market. Curved bars are formed with a hydraulic bender; end mills, pipe nibblers, and standard tubing notchers and grinders are used to fit each tube. Tubes are then TIG welded into position for the cleanest and strongest weld possible. Where allowed by rules, webbing is added and lightened with punch/flare tools.

Prices start at $750 for bars and $1,500 for 6 point cages for metalwork only, not including interior assembly and cage finish. Our high-end IT and BMW CR 8 point cages are $3,000 and up, GT-type work also available. Please call us with questions or to schedule an appointment.