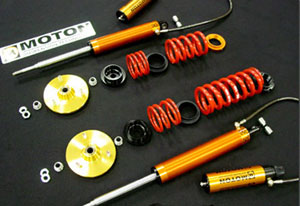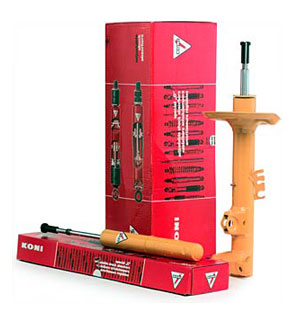 Oscar Vélez Servicio Euromecánico has been auto crossing and road racing cars in almost every mayor Caribbean series for nearly 20 years. He's been most closely associated with BMW's and Porsche's for several years and has developed his own line of suspension components to make them work on both, street and track.

Oscar Vélez Servicio Euromecánico has been involved with Koni rebuild center, started developing his own damper valving, working the same idea with Bilstein should be possible to make a BMW ride comfortably on the street and work well on a racetrack, too.

The coil over system we came up with is meant to confound what most people "know" about suspension compromises. It is designed to be extremely user-friendly, even with adjustable ride height and adjustable damping in both compression and rebound. A conservative customer who puts it in a car with "street" spring rates and leaves the dampers at their lowest settings will have the same stiffness as typical sport springs, but the significantly better valving will make the ride better than stock. Call our service department to make an appointment to consult all your standard service or any motor sport car up grade or modification, in engine or suspension or any other race car preparation.

Suspension is one of the most important parts of a car. Engines and brakes are comparatively less critical, because suspension does its work, defining the driving experience, whenever the car is in motion, whether driving to the grocery store, commuting on the freeway, carving up a mounting road or hitting the racetrack for some maximum-grip enjoyment.